All Common Ground leaders, teachers, and facilitators follow Common Ground's Ethical Standards for Harmonious Community Life.
Staff
Guiding Teachers
Shelly Graf has been practicing in the Insight Meditation tradition and has called Common Ground their spiritual home since 2003. They are a graduate of Insight Meditation Society's four-year teacher training program and lead residential retreats at IMS and other retreat centers nationally. Shelly currently serves alongside Mark Nunberg as one of Common Ground's Guiding Teachers. Shelly has an interest in integrating the teachings of the Buddha as deeply as possible into the fabric of our lives and as such, they have a special interest in waking up to whiteness as part of a complete path of awakening. Whatever Shelly's role may be, they will always be a grateful student of Buddhist Practice first.
Mark Nunberg began his practice in 1982 and has been teaching meditation since 1990. He co-founded Common Ground Meditation Center in Minneapolis in 1993 with Wynn Fricke and continues to serve as Co-Guiding Teacher along with Shelly Graf. Mark has studied with both Asian and Western teachers and finds deep inspiration in the teachings of the Buddha. Mark practiced as a monk for five months in Burma and completed four three-month retreats at Insight Meditation Society Retreat Center, as well as many months of intensive retreat practice at The Forest Refuge. Mark continues to be a grateful student of Buddhist practice.
Office Manager
Robin Major, robin@commongroundmeditation.org

Robin began meditating in 2012 at Common Ground, the year she graduated from college. She has practiced at IMS, the Forest Refuge and on solitary retreat, studying closely with Catherine McGee and Yahel Avigur. Previously she worked in agriculture and with agrarian movements. She currently serves as the Office Manager at Common Ground.
Bookkeeping Manager
Gail Iverson, bookkeeper@commongroundmeditation.org
As bookkeeper, Gail is in charge of ensuring that all donations are recorded and deposited properly and that the center's bills are paid. The bookkeeper also sits on the Finance Committee, which does budgeting and oversees the financial health of Common Ground.
Gail has been practicing mindfulness meditation since 1987 and practicing at Common Ground since 2002. Her first volunteer position was being in charge of the bulletin board at the previous building. Since then, she has been an integral member of our community and served in many important roles. She was chair of the Board of Directors for 6 years. She currently is part of the Operational Team for Common Ground's retreat property in Wisconsin. She also is one of our main teachers and has led the Intro to Mindfulness Meditation workshop for many years.
Board of Directors
Arleta Little, Board Chair
I have been practicing meditation at Common Ground for more than 18 years and have deep gratitude for the teachings and community at the center. I was introduced to Theravada Buddhism in 1993 as a Peace Corps Volunteer in Thailand, where I participated in intensive silent retreats at Wat Suan Mok and other temples. I have maintained both meditation and retreat as vital foundations for my spiritual practice. Buddhist teachings nourish my development along with the teachings and writings of Howard Thurman, Thich Nhat Hanh, rev. angel Kyoto williams, and others. My practice also includes social justice work, writing, yoga and other liberation practices. I am trained in social work and public affairs and have worked in the nonprofit and philanthropic sectors for over 20 years. I am a published poet and essayist and currently working on a collection of daily meditations. I am a member of the BIPOC Sanghas for Direct Action, a network of BIPOC meditation practitioners that organized following the murder of George Floyd. I view board service as a form of community organizing. I have served as a past board member for the Dwelling in the Woods Hermitage Retreat. I currently serve as a board member for Headwaters Foundation for Justice and TruArtSpeaks. I am happy to serve the community as a board member at Common Ground.
Contact Arleta and the board via board@commongroundmeditation.org
Rick Condon, Treasurer
I was first introduced to the Dhamma on a meditation retreat in 2009 and in 2015 started practicing meditation and studying the Dhamma at Common Ground. Since, I have been participating in the Buddhist studies program and regularly joining weekend and residential retreats.
I am a dedicated practitioner and my practice continues to evolve. Currently I am working with perceptions of emptiness, loving kindness, and compassion in meditation and daily life. I am deeply grateful for the programming and teachings that have been freely and generously offered by the center.
I have served on the Finance Committee at Common Ground for the past 2 years and have recently joined the Board of Directors as the Treasurer. I also serve as a Practice Leader at the Prairie Farm retreat center.
In the community I work as a small business owner and offer my time and support to a number of non profit organizations who aim to reduce the effects of global warming and help communities struggling to adapt to the challenging consequences from these effects.
I am married and parent to our four children and two cats. I plan on retiring this year from my business to spend more time with my family, on practice, and in support of the inspiring work that many of the non-profits in our community are engaged in.
Brian Young, Board Secretary
Brian Young has been a student of the Dhamma since 2014, when they first attended a college mindfulness group. They soon found their way to the Theravadin lineage and have practiced in this tradition since then. Over the years, Brian has continued to deepen their connection with the Dhamma, finding profound healing and refuge in the Buddha's teachings. They have been part of the Common Ground community since moving to the Twin Cities in 2019 and serve as a facilitator both of the teen meditation group and the Be Queer Now sangha for LGBTQIA+ identifying folks. Brian has also been part of a Dhamma leadership training program under the guidance of their mentor, Erin Treat, since 2021.
Phillip Cryan, Vice Chair
Phillip Cryan serves as Executive Vice President of SEIU Healthcare Minnesota and Iowa, a union of 50,000 healthcare workers in hospitals, clinics, nursing homes, and consumer-directed in-home care. He has been a meditator for more than 25 years, and an organizer, activist, educator, writer and policy analyst in pursuit of social, racial and economic justice for most of that time, having taken an interest in justice work as an expression of dharma practice. He has practiced primarily in the Chan/Pure Land tradition of Venerable Master Hsuan Hua and the Thai Forest Theravada tradition of Ajahn Chah. He became an active member of the Common Ground community in 2013, and has led a monthly Common Ground practice group for organizers and activists since 2016.
Meski Mebatsion, Board Member
Meski Mebatsion has been practicing meditation at Common Ground since 2010. Meski is a student of life and the Buddhist teachings. She is a graduate of Common Ground's Dharma Leadership Training Program and has completed more than 100 days of silent retreat practice. Meski currently serves on the Common Ground Board of Directors.
---
Find out more about our Ethics and Reconciliation Council (EAR).
Annual Board Reports
Annual Treasurer Letter 2021 (Feb 2021)
Annual treasurer letter to the community summarizing 2019 as well as a more current summary of the center's financial status. (May 2020)
Minutes from past board meetings
Advisory Board
Steve Armstrong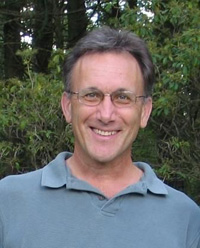 Steve has studied the dhamma and practiced insight meditation since 1975. He served for many years at the Insight Meditation Society in Massachusetts as Executive Director, Board member and senior teacher of the annual three month retreat. As a monk in Burma for 5 years, under the guidance of the late Sayadaw U Pandita, he undertook intensive, silent practice of insight and lovingkindness meditations and in Australia, he studied the Buddhist psychology (abhidhamma) with Sayadaw U Zagara. He continues his practice under the guidance of Sayadaw U Tejaniya at the Shwe Oo Min Meditation Center in Rangoon. Steve is a co-founding teacher of the Vipassana Metta Foundation's dharma sanctuary on Maui. He has been leading meditation retreats internationally since 1990, presenting the core teachings of the Buddha; and offering a variety of Buddhist mindfulness practices, encouraging cultivation of insightful awareness, and liberating understanding in all life activities. He encourages spiritual development of an unshakeable sense of well-being. On Maui he plants trees for a dhamma sanctuary and directs the Burma Schools Project building schools and clinics in Burma and supporting monastics and nuns.
James Baraz
James has been a meditation teacher since 1978, and currently leads retreats, workshops and classes in the U.S. and abroad.  He is the creator and teacher of the Awakening Joy course (since 2003).   He is a Co-founding Teacher of Spirit Rock Meditation Center in Woodacre, CA.  He is the Co-author of Awakening Joy, the book based on the course
(with Shoshana Alexander).  He is a Guiding Teacher for One Earth Sangha, a website devoted to expressing a Buddhist response to Climate Change.  James lives in Berkeley, California with his wife, Jane and has two sons and three grandchildren.
Joseph Goldstein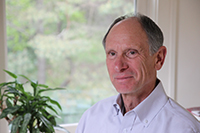 Joseph has been leading insight and lovingkindness meditation retreats worldwide since 1974. He is a cofounder of the Insight Meditation Society in Barre, Massachusetts, where he is one of the organization's guiding teachers. In 1989, together with several other teachers and students of insight meditation, he helped establish the Barre Center for Buddhist Studies.
Joseph first became interested in Buddhism as a Peace Corps volunteer in Thailand in 1965. Since 1967 he has studied and practiced different forms of Buddhist meditation under eminent teachers from India, Burma and Tibet. He is the author of Mindfulness: A Practical Guide to Awakening, A Heart Full of Peace, One Dharma: The Emerging Western Buddhism, Insight Meditation: The Practice of Freedom, The Experience of Insight, and co-author of Seeking the Heart of Wisdom and Insight Meditation: A Correspondence Course.
Kamala Masters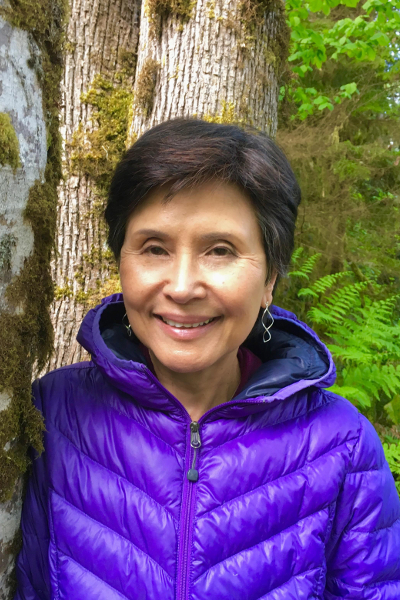 Kamala is one of the founders and teachers of the Vipassana Metta Foundation on Maui. She teaches retreats in the Theravada tradition at venues worldwide, including being a Guiding Teacher and member of the Board of Directors at the Insight Meditation Society at Barre, Massachusetts. Practicing since 1975, her teachers have been the late Anagarika Munindra of India and the late Sayadaw U Pandita of Burma, and Sayadaw U Tejaniya of Burma with whom she continues to practice. Kamala has a commitment to carrying and offering the purity of the teachings of the Buddha in a way that touches our common sense and compassion as human beings, and allows the natural inner growth of wisdom. She lives on Maui where she raised four children, and is now blessed with five grandchildren. Kamala practiced both insight and loving kindness meditations intensively under the guidance and preceptorship of Sayadaw U Pandita, in the USA, Australia and in Burma as a nun and a lay woman.